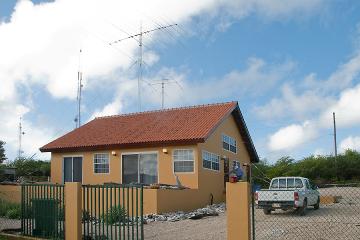 Three Bedrooms. Each have individual air conditioners and queen size beds.
Great Room (air conditioned) with operating positions, dining room, kitchen area.  
Futon in Great Room for 4th person to sleep.  
Two Bathrooms with showers.  
Refrigerator, gas stove, cooking pans, plates, utensils and drinking glasses.  
Kitchen table with 4 chairs.  
Storage shelves. 
Linens. 
Washing machine.